Social Media Marketing Tactics to Build your Brand Identity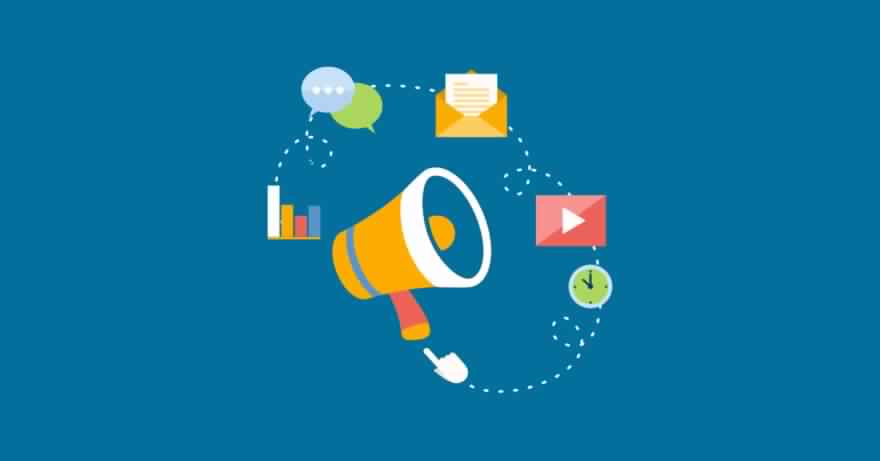 Social Media Marketing Tactics to Build your Brand Identity
by James Tredwell
Social media is a proven way to connect with masses as it helps to reach to people in almost every part of the world. Hence, it is an effective method from business's perspective to engage with a vast target audience. Using social media, you can market your brand and stand apart from the crowd. If done in an effective and strategic way, you can utilize social media platforms for successfully establishing a new product and earning recognition.
These days, social media marketing is soaring with tons of adverts and promotional campaigns carrying information about different brands and ideas. In order to make your presence in this congestion, you have to employ some unique tactics that will help you achieve the target audience and persuade them for buying your products or services. By harnessing the power of social media, you can build a robust fan base who will turn into loyal customers.
Branding is an essential ingredient to generate long-term business. Social media like Facebook, Twitter, Instagram, LinkedIn, YouTube, etc, help you unravel your brand to the worldwide audience who get opportunity to learn about it and its benefits. Thus, these powerful social networking platforms enable you to increase your brand awareness among the target audience or worldwide. You can utilize these platforms to the fullest to get better results by following some essential tactics as follows to build a strong brand identity.
Use appropriate number of hashtags
Use hashtags to join the conversation, but do not include too much hashtags, use only relevant ones. You can create a custom hashtag pertaining to your brand, but it's wise to use commonly-used hashtags. Using a hashtag that relates to your brand makes sense as your fans and followers will automatically recognize your posts and content once shared on the social networking platforms. For instance #SamsungTips is a hashtag from Samsung which they utilize to share information and content about their products.
Convey brand value consistently
The key objective of branding is to generate a specific set of emotions and ideas in the minds of customers about the brand whenever he/she encounters it. Hence, a brand becomes strong when it conveys a clear message to customers and do it on consistent basis. By adopting a specific tone and format of language for all social media content to convey your message, you can accomplish this task.
Engage with audience to make a bonding
Your connection with audience should not only be limited to business. Extend your boundaries and engage with your audience on a personal basis. Through social media monitoring and direct response, you can make a one-to-one connection with audience to surprise and delight them. By delivering unexpected to your audience, you can make an emotional connection with them for instance, congratulating on customers' anniversaries or other occasions helps you nourish a healthy bonding with your customers.
Update content regularly
Many well-known companies such as Disney, Coca-cola, and Apple, don't need to remind customers of their existence as they are well-established brands in the market. But, others have to promote their brands repeatedly in order to get a strong foothold in the audiences' minds. In this regard, regular update of fresh content makes a difference.
Keep interacting with your audience regularly so that your image in their mind won't fade away. Connecting with your audience on a regular basis might be tricky only fresh ideas and content help you survive your identity.
Respond to your audience queries
One of the big advantages of social media for business is that it offers a direct line for marketing communication. You can establish and maintain a strong brand identity if you interact with audience address queries and help them find specific information relevant to your service on social networking platforms. It creates a deep bonding between you and your audience. In a nutshell, as a business owner, you should care about the feedback and comments posted by audience on social media.
Provide something valuable to your audience
The simplest way to grab attention of someone is by offering them something valuable in return. As in real life, it also works on social media, it means branded content should fulfill some consumer needs to get remembered. Quality content is core to this strategy, by providing unique, well-researched, and interesting article can help you catch attention of your audience and retain it for long time.
Be realistic and relevant
Social media is increasing at a fast pace and users are getting immense number of messages. To be unique in that cluster, you need to create something which is realistic and relevant to the interest of your audience. Hence, try to make you content entertaining, relevant to your brand, and importantly relevant to your audience to get a response.
Wrapping up!
Social media has opened a door to new way of marketing where businesses can connect with their audience directly and promote their products or services. Hence, it is great platform to establish your brand identity as it can reach to masses across the globe. However, to reach to your target audience effectively and influence them for your objective you need to prepare some strategies that will help you achieve this goal. With the tactics discussed in this post you may utilize the potential of social media to its fullest and ensure greater ROI by engaging with your audience. If you use social media wisely then not only you can build a strong identity of your brand in the minds of your audience, but you may also sway their buying decisions and get loyal customers.
This article is contributed by Jacob Colleen, digital marketing expert at Webby Central – Digital Marketing agency